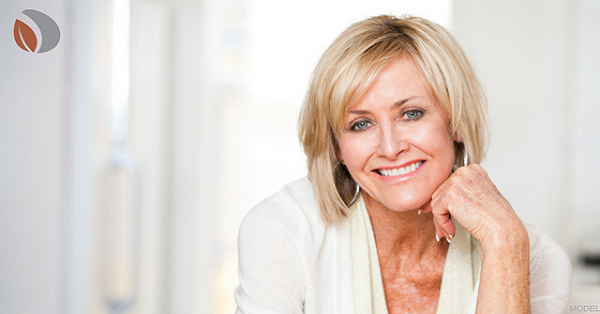 If you're in your 50s or 60s, you may be intimately familiar with some of the most common signs of aging. But what can you really do about them? From laser treatments to BOTOX® Cosmetic here in my Lexington and Louisville med spa, I'm committed to offering only solutions that work for your skin and your lifestyle.
Concern 1: Dry and cracked skin
Skin tends to lose moisture and resilience as the years pass, so it's important to replenish it with different products than the ones you used in your 30s and 40s. We offer an arsenal of medical-grade skincare products, many of which are specifically designed to treat the unique needs of older skin. These products can help you prolong the results of a clinical treatment here at CaloSpa, or simply add a boost to your current at-home routine with high-quality restorative and protective ingredients.
Concern 2: Fine lines and wrinkles become more pronounced
Lines and wrinkles are perhaps the earliest and most troubling signs of aging. Who doesn't remember seeing their first frown lines or crow's feet appear in the mirror? Neurotoxins like BOTOX and Dysport are one of the first lines of defense for treating dynamic wrinkles–those caused by repeated facial expressions. Regardless, these products are FDA-approved and don't require any downtime or lengthy office visits.
Concern 3: Sagging skin and jowls
As skin loses collagen, its supportive structures begin to deteriorate, and things start heading south. Laser and radiofrequency treatments are excellent choices for tightening and toning skin. Performed here in the office using topical anesthetic, these procedures direct energy into the skin's deeper layers to stimulate healthy collagen growth and renewed definition. These procedures can also improve texture and some types of discoloration, too, all without downtime.
Concern 4: Loss of volume, sunken cheeks, thinner lips, hollowed eyes
Over time, fat and other tissues break down, causing a sagging, deflated, or sunken appearance where there once were plump, youthful contours. My nurse injectors are skilled at the artful use of injectable dermal fillers to improve the look of these areas, creating more youthful-looking facial features.
Sometimes the best facial rejuvenation results come from combining two or more of these treatments. A very popular combination is BOTOX and dermal fillers. You can learn more about the benefits of combining these injectables in this earlier blog post.