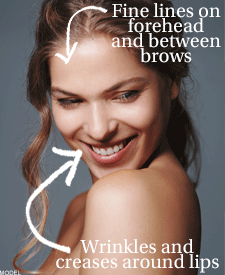 Combining procedures is often a great way to approach your aesthetic goals — because you're adding more benefits in a single treatment. That's true whether you're receiving a mommy makeover (where breast augmentation and tummy tuck are performed together) or you're just stopping in for a facial treatment where a microdermabrasion and chemical peel are administered at once. That also means you can address multiple concerns at the same time: With a mommy makeover, enhanced breasts will complement the lower abdomen. In a facial, smoother skin will be complemented by reduced age spots and fine lines.
Our doctors and staff often take the same approach with injectable treatments. If a patient is receiving BOTOX at our medical spa in Louisville, we often suggest they add in a dermal filler treatment for an even more effective rejuvenation. This approach works particularly well in the following areas:
1. Lips: Some patients experience deep wrinkles around their lips as they age, especially if they have a history of smoking. As described in the video below, the combination of BOTOX and dermal fillers creates enhanced results.
2. Forehead: We're all familiar with the "angry 11s" and horizontal lines that form across the forehead area. BOTOX Cosmetic reduces their appearance and prevents new lines from forming, while fillers can do even more to smooth out deeper wrinkles in the area.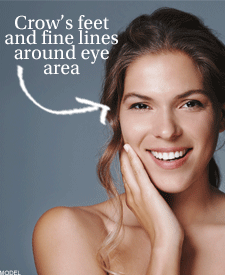 3. Eye area: A patient's eye area can often be more revealing about aging and skin health than any other part of their face. Using BOTOX to treat crow's feet relaxes the muscles that cause those lines to form. Pairing that with dermal fillers will then restore lost volume and reduce the appearance of bags under the eyes. Patients look less tired and more relaxed.
Dr. Calobrace explains his philosophy on injectable treatments in more detail in this video.
Do you have questions about injectable treatments for us? Leave them in a comment below, and we'll be sure to answer them for you!