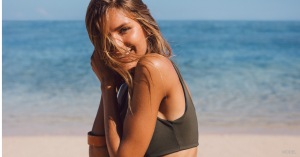 Tackling stubborn fat deposits can be one of the most difficult aspects of getting in shape, but CoolSculpting®, EMSCULPT®, and truSculpt® at our Louisville and Lexington, KY, area practices can help. With spring here and summer around the corner, now is the time to discover the power and convenience of nonsurgical body contouring.
In this blog post, we'll review these 3 popular treatments and explain how each of them can help you sculpt a slimmer body without surgery.
Why Choose Nonsurgical Body Contouring?
Our bodies naturally store fat in certain areas and those areas can be extremely difficult to slim down—no matter how hard we work to shrink and tone them. While surgical liposuction is one of the most effective fat reduction options, many people are looking for results that don't require the commitment and downtime associated with surgery.
The widespread demand for nonsurgical body contouring has helped drive the popularity of CoolSculpting, EMSCULPT, and truSculpt, each creating noticeable results through a different noninvasive approach.
CoolSculpting, EMSCULPT & truSculpt
CoolSculpting: This noninvasive fat reduction treatment uses precise cooling to safely freeze and eliminate fat cells without harming surrounding tissues. It can effectively treat the abdomen, back, thighs, double chin, and flanks. Results emerge over about 2 to 4 months, and you may need 2 to 3 sessions to achieve your ideal look.
EMSCULPT: This is the first nonsurgical treatment to combine fat reduction with muscle building, creating toned abdominals and lifted buttocks. You may see the initial results after the last of the 4 treatment sessions, but you'll see continued improvement over the course of the next several months. Learn more about EMSCULPT in this blog post.
truSculpt: If you want to slim down while also improving the appearance of cellulite, truSculpt may be the best option for you. This treats the legs, butt, or abdomen with radiofrequency energy that gently heats fat and strengthens the surrounding tissue. Most people require 2 to 4 treatments to achieve their best results.
Since all of these options require a development period after the treatment, spring is an ideal time to start scheduling sessions for a slim, sculpted body by summer.
Other Considerations
Though nonsurgical options can eliminate fat cells on a moderate scale, they cannot provide the same results as a surgical procedure. If you have more excessive pockets of fat across larger areas of your body, liposuction may be a better option.
Although these procedures can create attractive results, they are not intended to replace a healthy lifestyle. Ideal candidates for these treatments are near their ideal body weight and want to target stubborn pockets of fat that are resistant to diet and exercise. It's always important to lead a healthy lifestyle as you work to achieve your cosmetic goals, especially if you want to make the most of your results and feel as confident as possible.
If you are interested in learning more about CoolSculpting, EMSCULPT, or truSculpt in Louisville or Lexington, KY, please contact us online or call (859) 269-2256 (Lexington) or  (502) 814-3000 (Louisville) to request a consultation.