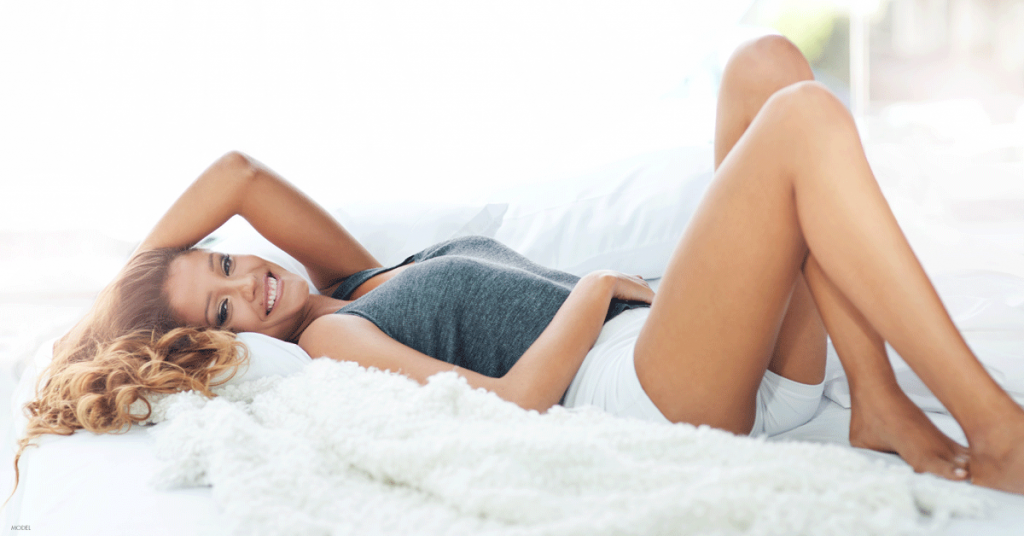 There's a new treatment in town for patients considering body contouring options at our Louisville, KY, location. EMSCULPT is an innovative nonsurgical fat reduction procedure—and its unique method of creating a slimmer silhouette is making waves in the med spa world.
The treatment uses high-intensity focused electromagnetic technology to contract muscles in the abdomen and buttocks. It can help create a stronger, slimmer midsection and rounder, more lifted buttocks as it burns fat and builds muscle.
With no downtime, no needles, and no prep, it offers an accessible approach that has earned it a 93% success rate on RealSelf. In this blog post, we'll answer a few commonly asked EMSCULPT questions to help you decide if this exciting new treatment is right for you.
What makes EMSCULPT different from other procedures?
While many body contouring procedures focus on fat destruction through either heat or cold, EMSCULPT combines fat reduction with muscle toning, or the building of muscle mass. It's most effective on patients who are at or near their ideal weight and want help creating muscle definition—and has shown an average muscle mass increase of 16%. It's also completely nonsurgical and requires no prep or recovery time.
Why do patients report feeling sore after the treatment?
The EMSCULPT machine uses high-intensity focused electromagnetic technology to engage muscles at a rate of 20,000 contractions in 30 minutes. This duplicates the effort of doing 20,000 sit-ups in a span of half an hour, though these forced contractions are more powerful than the voluntary contractions that happen during exercise. The soreness that follows in the days after an EMSCULPT session is essentially the same as what you get after an intense workout.
Is this a substitute for diet and exercise?
Though it's been said that going through treatments of EMSCULPT can give you the look and feel that 6 months of diet and exercise would provide, it's no substitute for a consistently healthy lifestyle. In fact, because it increases muscle mass, it may make working out easier and serve as a fitness motivator.
Where can it be used?
Currently, the technology is approved for use on the stomach and buttocks. There is talk of developing this technology for use on the arms and thighs. If you want to reduce fat in these areas today, CoolSculpting® may be a good way.
Is this going to replace other nonsurgical body contouring treatments?
Not necessarily. Though the results of EMSCULPT are getting people excited, we still utilize other methods for patients struggling with stubborn pockets of fat. For example, we can combine EMSCULPT with CoolSculpting treatments for truly great results.
If you want to see what a difference EMSCULPT and other body contouring options at our Louisville, KY, office can make for you, please contact us online or call to schedule a consultation.