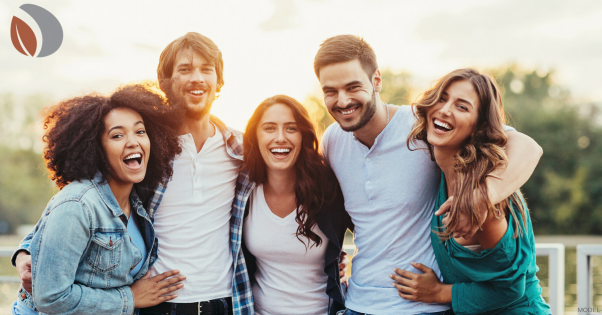 It is not uncommon for young adults to come in seeking treatment for premature hair loss. In this post, we will explain what causes hair loss, along with ways to treat it. We offer a high-tech option for hair replacement—NeoGraft®—at our Louisville, KY, med spa that can help men and women at any age regain their confidence.
What causes hair loss in young adults?
Genetics: Hair loss can be hereditary. It occurs when a hair follicle sheds, and the hair that replaces it is thinner and finer than it was previously. The hair follicles continue to shrink and eventually stop growing altogether.
Hormones: Hormonal changes can have an effect on hair. When male hormones or female hormones are out of balance, hair growth patterns can change.
Lifestyle: Improper hair care, poor nutrition, stress, and drug use can all play a role in hair loss. Having a healthy body and mind is key to healthy, thick hair.  
Medical issues: Health conditions as well as medical treatments and procedures can lead to hair loss. Thyroid disease is a notorious culprit, and certain medications—including birth control pills and steroids—can contribute to hair loss as well.
What are the treatment options for hair restoration?
There are many ways for young adults to treat hair loss including stress management, dietary changes, topical medication, prescription drugs, and laser light therapy. If your doctor has ruled out a medical cause for your hair loss, you may wish to pursue one of these treatments or a surgical hair restoration procedure. At CaloSpa, we offer NeoGraft®, a less invasive process that produces fuller, natural-looking hair with a very high degree of precision and success.
Individuals whose hair loss has stabilized often have the most success with NeoGraft. Men and women alike can benefit from this innovative treatment, and it even works for those who like to wear their very short. The traditional "strip" type of hair transplant leaves unsightly scars where a strip of scalp is removed from the back of the head. But NeoGraft's special automated follicular unit extraction (FUE) system removes follicles without incisions, stitches, or scars.
The procedure involves using a computer-assisted handpiece to ensure precision. With NeoGraft, FUE can be done more accurately, efficiently, and gently than when it is done by hand. Additionally, the advanced technique poses minimal risk of bleeding or damaging blood vessels and nerves.
Hair transplant with NeoGraft requires minimal downtime. Most patients only take off work for a day or two. We recommend that patients avoid vigorous activity for about 7 days and sun exposure for 3+ weeks. The recovery time changes depending on a number of factors, most impactful being the amount of hair transplanted.
For  more information, you can read our blog post, "What to Expect During Your NeoGraft® Treatment at CaloSpa."
If you're ready to meet with a practitioner to discuss this procedure, request a consultation using our simple online form, or call our Louisville location at (502) 814-3000 or our Lexington location at (859) 269-2256.