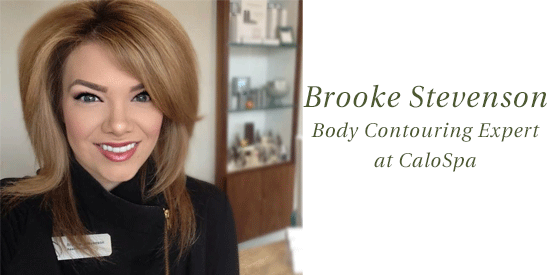 We all practice some form of prevention in our beauty routines — from wearing sunscreen to ward off sun damage to misting on a setter to ensure your makeup stays put. But one preventive treatment is getting more and more attention every day: BOTOX Cosmetic.
I've seen a few articles online on the topic, including this one from NewBeauty, in which women in their 20s have shared their first BOTOX experience. All these accounts have been just single-experience profiles, though, rather than a look at what it's like to receive preventive treatments long term. So I thought it was about time I share my experience with preventive BOTOX as part of my long-term anti-aging plan. I'm an advocate of receiving the treatment on a consistent basis, and I get my treatments from the nurses here at CaloSpa in Louisville, KY.
I'm 25 years old, and I have been receiving preventive BOTOX every 4 to 5 months since I was 22. While I don't feel like I have any significant signs of aging yet, I know that I'm helping to prevent these signs, including wrinkles and fine lines, from even forming in the first place. For example, my main area of concern is in the lateral lines on the upper part of my forehead. I have noticed that they're always scrunching up when I laugh and smile, creating creases in my forehead. I use BOTOX to help smooth those expressions and prevent wrinkles from forming in them.
The treatment process is way easier than you may think: During my consultation here at CaloSpa, the nurses performing the treatment always have me make faces with exaggerated expressions. These help them to determine where the wrinkles are beginning to form and where the treatment should be placed. I typically receive 20 units in my forehead, which are injected using a tiny needle that goes just beneath the surface of skin. After just a few little pinches, my treatment is done! I'm always surprised at how quickly it goes, and I've never felt any pain or discomfort from the treatment.
I typically see full results 4 to 5 days after my appointment. The BOTOX not only smoothes those expression lines that I want to target, but it also gives me a slight brow lift, so I look more awake and refreshed. I also feel like my skin looks smoother and the texture is more even across the treated area, which is always an added bonus. It makes my skin care products, sunscreen, and makeup all go on more smoothly. Plus, with every treatment, I'm able to rack up Brilliant Distinctions® rewards points with Allergan, which I can use toward future treatments or some of my favorite skin care products, so it's a win-win!
My ultimate goal is to have smooth, wrinkle-free skin, even when I'm old and gray! While that may not be completely realistic, I do believe that with preventive BOTOX and the consistent use of medical-grade skin care products and sunscreens, I'll be able to maintain healthy skin and a younger, more refreshed appearance throughout my life.
If you're considering preventive BOTOX treatments for expression lines, "angry 11s", or crow's feet, I definitely recommend receiving a consultation from an ExpertInjector™ to learn whether the treatment can help you meet your goals. So far, BOTOX treatments have been the best preventive thing I have done for my beauty routine!
— Brooke Stevenson, body contouring expert at CaloSpa