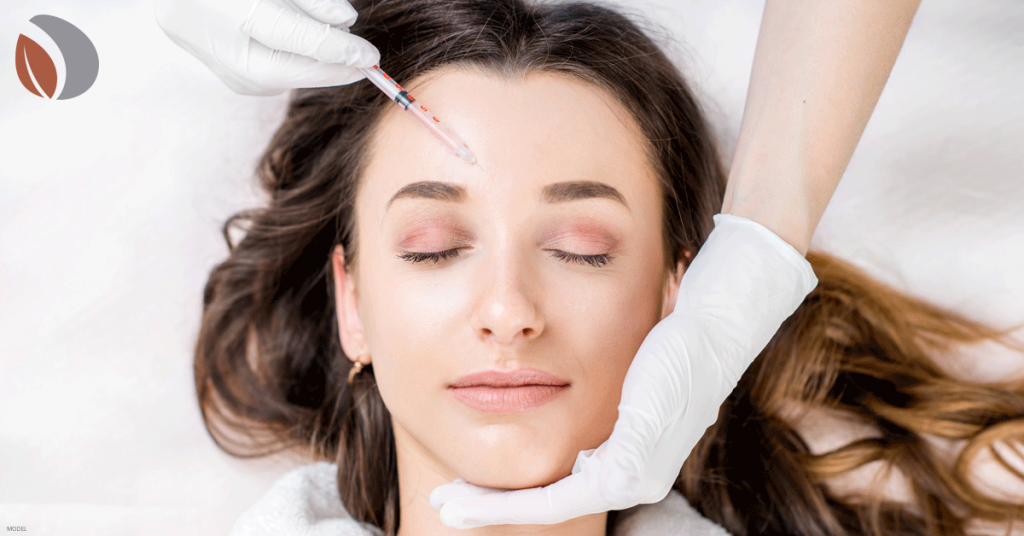 If you're a millennial who's curious about BOTOX® Cosmetic in Lexington, KY, you aren't alone. According to a study conducted by RealSelf, more millennials are curious about using BOTOX to treat early signs of aging. The report showed that men and women between the ages of 18 to 34 are more open to BOTOX Cosmetic treatments and other nonsurgical procedures than they have been in the past.
This trend toward younger BOTOX users is something we've noticed here at CaloSpa, and it's something the makers of BOTOX have noticed, too–which is why they launched a new "Bo-Curious" campaign to show millennials that BOTOX today "Isn't your mama's BOTOX." The campaign also reinforces the benefits of starting BOTOX earlier rather than later in life (more on that later).
The Changing Face of BOTOX Users
BOTOX used to be thought of as a Baby Boomer treatment, but not anymore. With the rise of social media influencers like Kim Kardashian speaking openly about getting nonsurgical treatments, the tide is shifting toward a younger generation of BOTOX users.
More men and women are coming in for procedures at a younger age–and they aren't afraid to hide it. From snapping before-and-after selfies to checking themselves in at medical spas online, millennials aren't shy about their love of cosmetic treatments. This has helped pique the interest of a younger crowd and also normalized injectable treatments as part of regular self-care.
Why It's the Right Time to Consider BOTOX
BOTOX is more affordable and efficient than it's ever been. And when injected by a qualified professional, it's also safer, too. These are some of the reasons why botulinum toxin type A injections are the #1 minimally invasive procedure in the United States. Last year alone they accounted for 7.23 million of the 15.7 million minimally invasive procedures performed in America.
So what makes BOTOX so great? BOTOX is a low-commitment, safe option for those considering first-time cosmetic work. When you choose BOTOX or another botulinum toxin type A injection for your wrinkle treatment, you'll benefit from:
Fewer lines and wrinkles
Smoother, more youthful-looking skin
A refreshed, rejuvenated appearance
Quick treatments
Little to no downtime
Very minor side effects
BOTOX treatments take only a matter of minutes and are a discrete, convenient option for enhancing your appearance. Side effects are usually mild and may include redness, soreness, or swelling at the injection site.
Benefits of Preventative BOTOX in Your 20s/30s
There is some talk that using BOTOX early may actually help prevent wrinkles down the line. That's because dynamic wrinkles (those that are caused by repeated facial movements) begin forming long before they show up. With the help of BOTOX, you can prevent these muscle contractions from happening and can therefore keep deep-set wrinkles at bay for a longer period of time.
Get Started
BOTOX is 1 of the most universally beneficial anti-aging treatments available and is suitable for both men and women of all ages and skin types. At our medical spa, we often use it to treat wrinkles between the brows, on the forehead, and around the eyes.
BOTOX can be a very rewarding procedure for those who want to look naturally refreshed. If you're interested in learning more about how BOTOX works or how it might benefit you, contact us today.