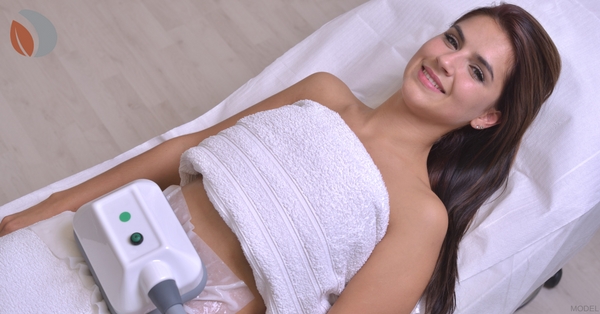 CoolSculpting at our plastic surgery center in Louisville, KY, has become one of our most popular treatments. And why not? Freezing away your fat in a few simple, non-surgical treatments seems almost too good to be true. But as enticing as the process of CoolSculpting is, it is also surrounded by many misconceptions. Here, we finally put to rest the rumors about this revolutionary fat reduction treatment.
Myth: It's not safe.
Reality: CoolSculpting is FDA-approved. It has been performed millions of times worldwide and is scientifically proven to be safe and effective.
Myth: It's painful.
Reality: Though patients sometimes experience a cold, tight pulling sensation during the beginning of the session, the treatment area quickly becomes numb. Once the numbness takes over, most patients experience little to no discomfort. CoolSculpting is so gentle that some patients even fall asleep during their appointments.
Myth: It can only address stubborn fat on your midsection.
Reality: Though the stomach is one of the most commonly targeted areas, CoolSculpting can also be performed on the thighs, love handles, arms, and even below the chin. CaloSpa also offers DualSculpting™ to patients who want to treat more than one area of the body. DualSculpting involves using 2 CoolSculpting machines, so we can treat both sides of your body simultaneously. This will get you in and out of your appointment much more quickly, so you can get back to your day sooner.
Myth: Results are instantaneous.
Reality: After the fat cells are frozen, the body begins to break them down and flush them out over time. This is a gradual process and can take between 2 and 4 months before you see complete results. It is not uncommon for patients to undergo repeat treatments to achieve optimal results.
Myth: Results are temporary.
Reality: CoolSculpting can eliminate up to 25% of fat cells from a localized area, and once these fat cells leave the body, they do not return. However, it is important to note that the remaining fat cells can still be affected by your lifestyle, so it is important to maintain a balanced diet and regular exercise to achieve long-lasting results.
Myth: It is a replacement for liposuction.
Reality: Though CoolSculpting can eliminate fat cells, it cannot provide the same results as a surgical procedure. If you have more excessive pockets of fat, liposuction may be a better option for you. Check out our previous blog post about your body contouring options. For a more definitive answer of which treatment is best for you, consult with a qualified medical professional.
Myth: It's a replacement for diet and exercise.
Reality: CoolSculpting does not replace the benefits of diet and exercise. Ideal candidates for this procedure are close to their ideal body weight but have pockets of fat that are resistant to diet and exercise. It's always important to lead a healthy lifestyle as you work to achieve your cosmetic goals.
If you are interested in CoolSculpting or another body contouring procedure, request a consultation online or call our office at (502) 814-3000.