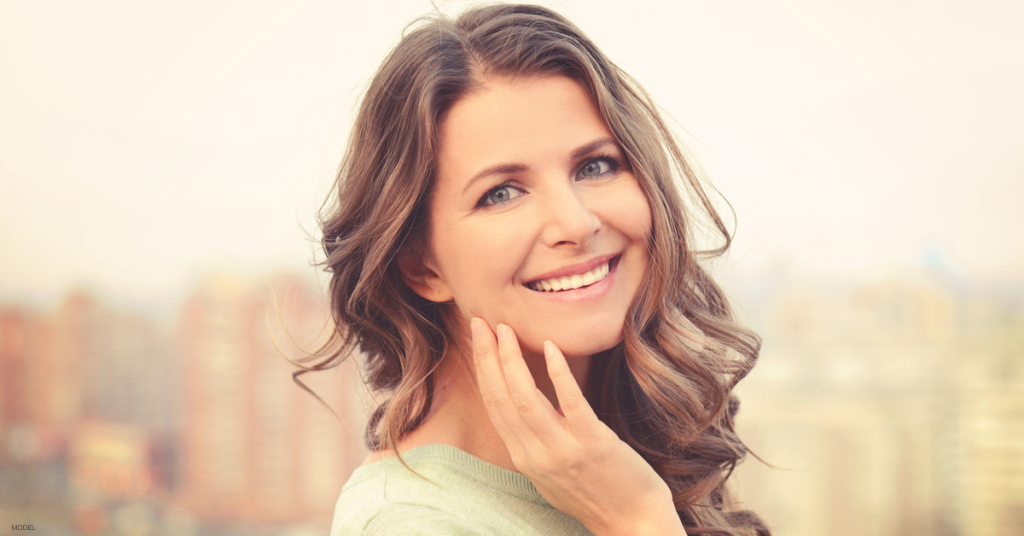 Although injectable treatments can do a lot on their own, it never hurts to take steps to get the most out of your results. After all, your skin is an investment, and the more you care for it now, the better it will look later on. Both dermal fillers and BOTOX® Cosmetic here in Louisville go a long way toward erasing wrinkles and improving skin's volume. By supplementing these treatments with a strong at-home routine, you can prolong your results and possibly even go longer between treatments.
Quality Makes a Difference
High-quality skincare products, such as the brands we carry here at CaloSpa, aren't just hype. Instead, these products are formulated with precise quantities of proven ingredients, and they typically work better than drugstore brands at achieving goals like wrinkle reduction, hydration, and brightening. These products work in concert with your preferred injectable, creating results that last and last.
High-end skincare products don't just use larger quantities of active ingredients. The ingredients themselves are often isolated or processed in a way that makes them very stable and highly effective. Not only do they work better on your skin, but they also last longer in their containers and take longer to degrade and break down.
There's Science in the Formula
As you can imagine, skincare lines that were developed by dermatologists have real science behind them. Often, a particular ingredient is studied for years before it's determined to be fit for use in these products. While drugstore products do advertise active ingredients, they're often of lower quality or quantity, making real results elusive.
Deciding Where to Buy Products
It can be difficult to navigate your beauty options, especially as high-end products become more easily accessible to consumers through the internet and high-end brick-and-mortar stores like Sephora. Often, online or store products are priced similarly to the products we carry here at CaloSpa, but they haven't always been evaluated or vetted by real physicians.
Make sure your money goes as far as possible by consulting with our skincare experts. The products we carry have all been closely evaluated both by science at large and by our own team. You can be absolutely confident that you're getting the most for your money, since we don't carry anything that we wouldn't feel comfortable personally recommending.
Although it can be tempting to limit yourself to low-cost drugstore products, keep in mind that springing for physician-recommended products now can prevent—or at least delay—the need for pricier interventions later on. Developing a strong skincare routine in your 20s and 30s (and even later—it's never too late) can slow down the development of age-related symptoms and stave off damage.
We love talking about skincare! When you're ready, reach out to us online and a member of our team will be in touch.