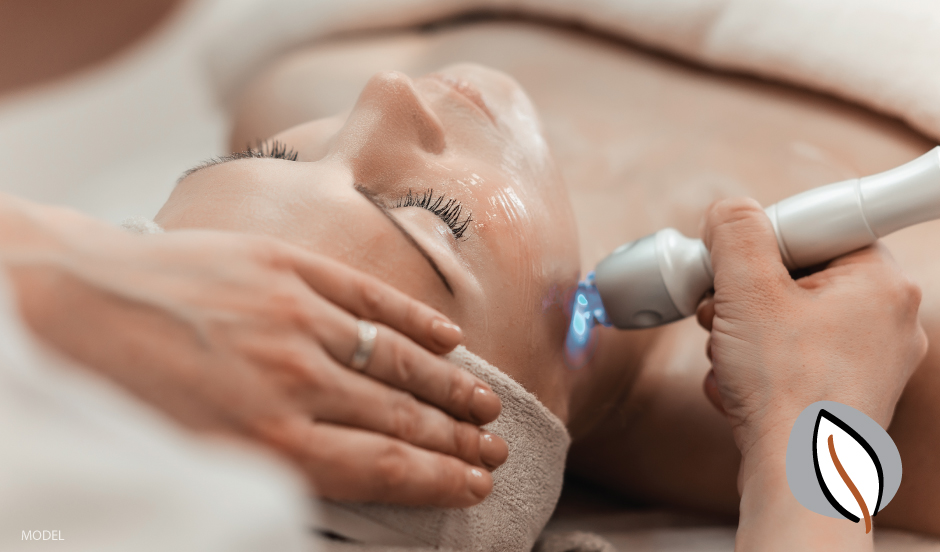 One of the most common questions I get as a clinical aesthetician is "why?" Why lasers, vs. peels, vs. facials? There are so many things to choose from in the beauty/ cosmetic industry.
Why facials?
Facials are excellent for proper cleansing, exfoliation, and hydration. Facials have a way of making people feel completely relaxed and refreshed. The atmosphere alone in our spa is enough to make a person never want to get off the table.
Why peels?
Peels are ideal for cellular turnover (deep exfoliation), pores, surface pigmentation, and collagen stimulation. For a person who wants to get more aggressive without major downtime, peels are a way to get optimal results faster than just regular skin care and facials. We have an array of chemical peels from non-downtime peels to major downtime peels with the Doctors.
Why lasers?
Lasers are the most aggressive form of skin refinement that we can provide in the medispa. Pigmentation, texture (including fine lines and wrinkles, pore size), collagen stimulation and cellular turnover all happen much faster with a device that can penetrate much deeper to change the nature of what's being seen on the surface. Damage occurs deep with the lower layers of the skin. The lasers treatments we provide have the ability to actually target specific issues to help you achieve greater results much faster.
So the question remains… Why? Or which one is best for me? It all depends on what you're looking to achieve. We always start our patients with a consultation to speak with you regarding your concerns and desired outcome. We go through everything we offer regarding your situation and find the best fit, for you specifically. We want your skin transformation to be everything you desire and more. Sometimes what we see as your best option doesn't fit into your lifestyle due to downtime or time frames of a series of treatments, so we will find a different route to help you achieve your desired results.
We are huge believers in at home skincare use, as well. What you do at home two times a day is everything! We can give transformation with our different devices, but you have to be maintaining your skin at home to hold on to those results.
If you're ready to learn more or to talk in person, contact us online. You can also keep reading about some other great benefits of medispa treatments in our other blog posts.
Jessica Anderson
CaloSpa Clinical Aesthetician