Wrinkles can be unwelcome reminders of the aging process, but many women and men are visiting CaloSpa® Rejuvenation Center for Jeveau™, BOTOX® Cosmetic, or Dysport® injections in Louisville and Lexington, KY, to postpone surgery and smooth away fine lines that appear on the forehead and around the eyes. A key to the effective use of this popular treatment is understanding what the procedure will entail, and establishing realistic expectations for recovery and results. At either CaloSpa® location, a professional with extensive experience and training will help you to get the most from this popular treatment.
One of the best ways to be sure that Jeuveau, BOTOX Cosmetic, or Dysport will help you achieve your ideal look is to request a spa consultation online or call our Louisville location at  (502) 814-3000 or our Lexington location at (859) 269-2256 so you can schedule an appointment at CaloSpa® and talk with one of our skin care professionals. And, as always, remember that "walk-in" appointments are available during the CaloSpa® regular business hours.

Earn Points with Allē℠
Allē℠ helps you save money on future treatments for select Allergan products and services.
Join Now
Download the App
Trust Your Care to an ExpertInjector™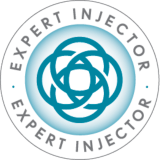 Dr. Calobrace is an ExpertInjector. To earn this prestigious title, a doctor must be board-certified in plastic surgery, facial plastic surgery, dermatology, or oculoplastic surgery and offer only FDA-approved injectables which have been purchased directly from their respective manufacturers. ExpertInjectors are lauded for offering their patients a wide array of injectable options, and they administer each injectable using the most up-to-date protocols. When you choose an ExpertInjector facility for your injectable treatment, you're making the right decision for your long-term wellness and beauty.
Your Jeuveau, BOTOX Cosmetic, or Dysport Treatment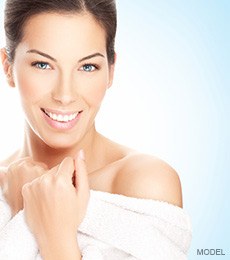 Millions of women and men have experienced the benefits of Jeuveau, BOTOX Cosmetic, and Dysport because they effectively treat "dynamic wrinkles" – those caused by repeated facial expressions. These nonsurgical FDA-approved treatments are recommended for women and men with early signs of aging, and experienced skin care professionals can help to ensure safety and natural looking results.
People who frequent our medical spa often schedule Jeuveau, BOTOX Cosmetic, or Dysport treatments once every 3 to 6 months. The procedure takes as little as 15 minutes, with slight variations depending on your desired results.
During the procedure, a series of small injections are made in specific areas of your face. The formulas work by blocking nerve impulses to facial muscles, decreasing their ability to contract and cause wrinkles. The underlying muscles become relaxed and smooth the surface skin for natural-looking results.
What to Expect After Your Jeuveau, BOTOX, or Dysport Treatment
Any pain felt during the procedure is typically minimal. Any redness or swelling from the injections should subside within hours of treatment. It's important to discuss any allergies or skin concerns you have with our skin care professionals prior to treatment. Although results aren't immediate, you can expect to see noticeably smoother skin within just a few days. Treated areas will continue to smooth out for up to 30 days. While experiences vary from person to person, but most patients can expect results to last up to 4 months.