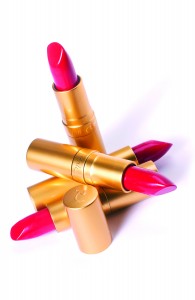 Derby season has sprung into full swing and with the arrival of Derby is the blossoming of spring color. This year Jane Iredale Skin Care Makeup has transformed its self with an updated palette for the eyes and lips.  The colors are natural in tone but vibrant in color giving you just the right amount of pop to enhance your features.
If you have never tried Jane Iredale you would be presently surprised by the feel and look of this mineral makeup. It leaves your skin looking natural and bright with ingredients such as pomegranate, blackberry and citrus that help nourish your skin. Jane Iredale also lives on site at the Jane Iredale Corporate offices in Massachusetts where she grows some of her own ingredients in her garden. Jane has created some great grab and go palettes that are great for travel and first time users of the line.
The first is the starter kit which is a great way to try her amazing base loose foundation and her pure pressed foundation. This kit offers both the loose and pressed foundations as well as a sample size of the Pomm mist and smooth affair primer which comes in a great little makeup bag.
The second is the glamour eye and lip palette that offers a variety of shades of color for the eyes and lips. This comes in a rose gold case that includes a lip brush. This is a great way to try a variety of color and experiment with a new look.
I have been in the beauty industry for 23 years and I have found that Jane Iredale's products are by far the best I have used. The products give the skin a flawless and almost airbrushed appearance but without the feeling of makeup. The colors in the line range from pinks to corals and subdued to vibrant.  All the products are easy to use and the new recycled packaging has a QR code inside the package that you can scan and an instructional video will pop up showing you how to use the products.
Be adventures and schedule an appointment for a makeup instruction with me at CaloSpa and experience the difference for yourself.
Shane Denney
Makeup Artist