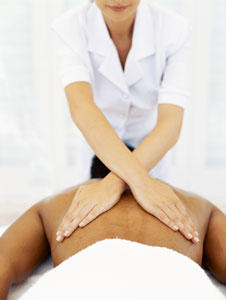 Don't forget to come and see me at our 12th Annual Open House, Thursday, November 7th. All the CaloSpa massage therapists, including myself, will be giving complimentary mini-massages from 12pm-8pm; and don't forget to let me know if the pressure is ok.
By Leslie Huddleston
CaloSpa offers an array of massages that can ease stress and relax muscle tension. CaloSpa also offers therapeutic massage treatments like: Reflexology, Rain Drop Therapy, and Lymphatic Massages. CaloSpa can customize your massage to fit your personal needs, whether you are a male, female, an athlete, or mother-to-be. Call CaloSpa at (502) 814-3000 to schedule your next spa treatment.