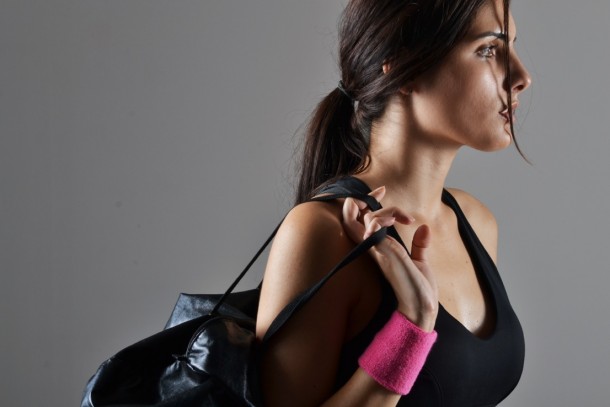 Skincare on the go is just as important as skin care at home. You wouldn't leave the house without your cell phone would you? Of course not! That's how you should feel about your skin care! In this blog post I am going to be sharing my top three products for on the go that you can bring with you to the gym. I never leave the house without these three items and they all serve a different purpose! Read on to find out about my top picks for your gym bag this month!
1-      Cebatrol Oil Control Travel Packets
Cebatrol Oil Travel Packets are essential for my guys and gals that have oilier skin! These travel packets come 20 in a box and you can throw them in your bag and use them post workout. They have 2% salicylic  acid so not only is it removing oil and debris from the skin it is going to be increasing cell turnover which will prevent future breakouts! Best part? There is enough solution on these pads to cover your whole face, neck, and décolleté! Wipe it on and throw it away. Why can't life always be that easy?
2-      Clarisonic Mia
Deep cleaning your skin on the go can be a challenge but now with the Mia 2 it doesn't have to be! Sweating while wearing makeup can clog up your pores post workout and lead to unsightly breakouts. Equipped with a travel case that you can throw in your bag on the go, cleansing your skin has never been so easy! Using Clarisonic's trademark Sonic Method, give your skin an 11x better cleansing than you would with your hands. With an array of colors to choose from, cleansing your skin has never looked so stylish!
With summer coming up it is important to take care of your body as well as your skin!  Visit one of our locations to find out more about these gym essentials and speak to one of our skin care specialists to see how to incorporate these products into your regimen!
And as always, remember to Relax, Rejuvenate, and Renew.
Brooke Stevenson,  CaloSpa Aesthetician