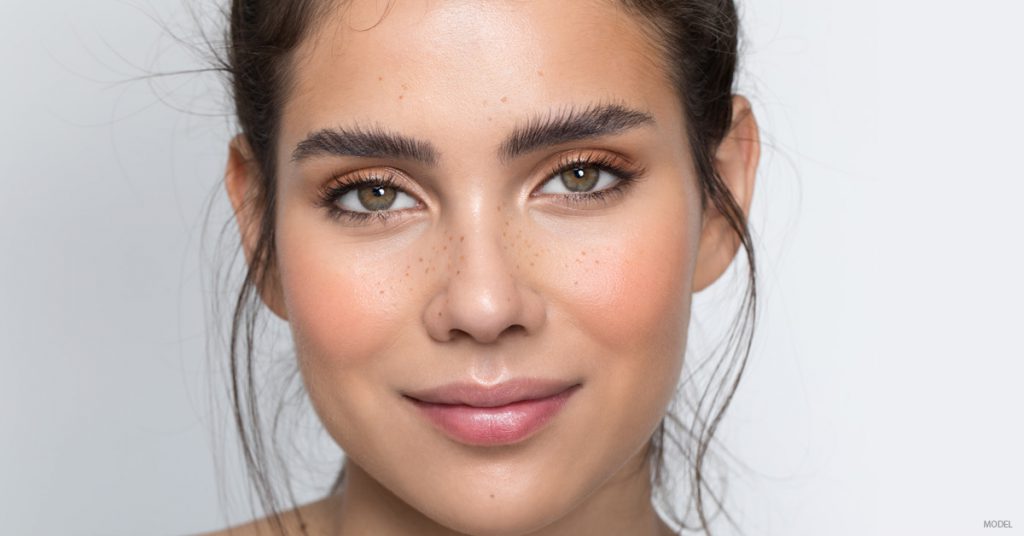 Dermal fillers, such as JUVÉDERM®, are a major part of our Louisville, KY, practice. As non-surgical treatments become more popular than ever, many patients are excited to see how injectables can rejuvenate their face.
Unfortunately, like with any growing trend, misinformation can begin to spread. We always want our CaloSpa patients to be as informed as possible when choosing procedures. To keep readers up-to-date, this blog post will bust a few common myths surrounding dermal fillers.
Myth: Fillers last forever
Fillers are made of synthetic ingredients such as hyaluronic acid that naturally occur in the body. Even though they produce excellent results for patients seeking to minimize wrinkles and restore facial volume, they gradually dissipate. The latest generation of fillers lasts longer than ever. Different fillers are used for various reasons and have different lifespans. While it varies from brand to brand, dermal fillers can typically last anywhere from 6 months to 2 years.
Myth: Fillers and BOTOX® are the same thing
While both fillers and BOTOX are injectable treatments that reverse signs of aging, they aren't exactly the same. The main difference lies in their active ingredients. Fillers use materials that add volume and stimulate skin cells. BOTOX, on the other hand, is a neuromodulator that relaxes facial muscles so that they don't flex and form wrinkles.
While both treatments can give you a more youthful appearance, they're addressing different issues. As a general rule of thumb, fillers are for plumping while BOTOX is for minimizing the wrinkles that develop when we change facial expressions.
Myth: It's safe to get filler injections at a day spa
Injectables are a low-risk procedure with consistent results. But that doesn't mean you should trust just any day spa with administering your injections. As with any other medical treatment, be sure to find a licensed, qualified injector when it comes to dermal fillers. You otherwise run the risk of an "overfilled" appearance, lopsided results, or even serious infection.
Myth: Fillers stretch your skin over time
When the filler is injected, it does stretch the skin slightly, in order to fill up saggy or weakened areas of the skin. But this stretching is only temporary. Because your skin has its own elasticity, it will revert back after the fillers fade.
Dermal fillers will only stretch the skin if they're injected in excess. As long as you're with a qualified injector, you will have nothing to worry about.
Myth: Filler formulations are one-size-fits-all
Injecting dermal fillers is as much an art as a science. Because different fillers have different uses and key ingredients, they can be combined in ways to best suit your needs and lifestyle. Your med spa provider will guide you through the process of finding which filler formulation can be customized to your needs. Together, you can discuss the various formulations and injection techniques to best fix your problem areas.
These common myths are often spread by people with little background in the medical spa world. By knowing the truth about dermal fillers and what to expect from your results, you'll be able to make a well-informed decision about your best options.
If you'd like to learn more about your own facial rejuvenation options, contact the practice online or call (502) 814-3000.