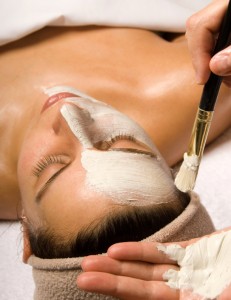 I can't believe Derby is less than two months away. We are really starting to hear our patients discuss their special events. Everyone wants to feel and look special however, beauty is more than fashion. What would that perfect hat be without radiant glowing skin to compliment  it?. Don't get me wrong it's a commitment to put your best face forward. If you've made that commitment and you need an extra boost for Derby we can make that happen. For those of you who have neglected your skin this past winter don't worry we can still help you achieve that special glow.
So your asking we're to start. We offer many wonderful treatments and carry the best physician directed skincare available on the market. Some of my favorite treatments, appropriate for most patients, are Hydrafacial & Micropeels. Both of these treatments exfoliate and help to remove top dead surface cells, which in return helps the skin become more balanced and reveal a healthier glow.
Hydrafacial is a relaxing treatment but is a step up from your traditional facials. We are able to give your skin a glow while focusing on some correction and prevention. By infusing high quality serums and antioxidants into the skin this treatment can definitely help you put your best face forward, with no downtime.
A Micropeel is another wonderful treatment we offer with no downtime. The MicroPeel is a three-step clinical procedure combining dermaplaning (also known as blading), chemical peeling and cryogenic therapy. Don't let the word blading scare you though. It is a surprisingly relaxing treatment that will help  make your skin the softest you have experienced, since pre-puberty.
Both of these procedures, with a series of treatments, can help with the appearance of fine lines, hyperpigmentation, dullness and skin imperfections. With little to no down time. Now with that being said lets not forget that with any treatment their could always be an exception. For those patients with extremely sensitive skin be sure to discuss this with your aesthetician. So we can be sure you are choosing the most appropriate treatment for your skin. We look forward to helping you look your best this Derby Season.
Skincare Expert
Karen Stickrod
Call (502) 814-3000 for more information on any of CaloSpa rejuvenation procedures.
Learn about CaloSpa Monthly Specials and Events