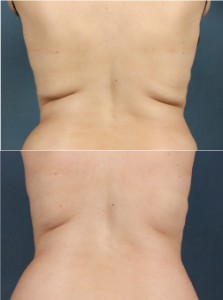 Don't be left out  in the cold. Come in to  Calospa, and freeze away those unwanted bulges and fit right back into your favorite skinny  jeans. Our Louisville medi spa offers Coolsculpt by Zeltiq is a revolutionary, non-invasive fat reduction treatment that requires NO downtime and is FDA approved.
With Coolsculpting,  tissue is drawn into the applicator and then cooled rapidly to a level that does not cause injury to your organs or skin but only to the targeted fat cells in the subcutaneous layer. Once the fat cells have been frozen, also referred to as Cryolipolysis,  the body naturally eliminates them over a period of three months. If you or someone you know is 10-15 pounds within their goal weight or just has that stubborn bulge that won't go away, then this is the procedure for you!
Do have love handles? Does your stomach seem to stay the same no matter how many crunches you do? Those are just two examples of some of the areas that can be treated with Coolsculpting.
A few more popular areas that get great results:
Arms
Inner Thighs
Outer Thighs
Bra Line
Flanks
Knees
Just when you thought it couldn't get any better…. During the treatment all you have to do is lie there and relax. Do I have your attention yet?  If so, come in for a complimentary consultation and see how Coolsculpting can benefit you. Whether you have one area or four areas, I am dedicated to helping you achieve your ultimate goal with treatment to transformation. There are several Coolsculpting events coming up in 2014 so mark your calendar and I will see you there!
CaloSpa CoolSculpting Technician
Brittany Roney
Are you interested in learning more about CoolSculpting? Come see why so many people are freezing off their fat, permanently! Join CaloSpa January 9th from 6:00pm-7:00pm for our New Year New You Event. Guests will enjoy light fare, CaloSpa giveaways, and special discounted pricing on CoolSculpting Services. RSVP by calling (502) 814-3000