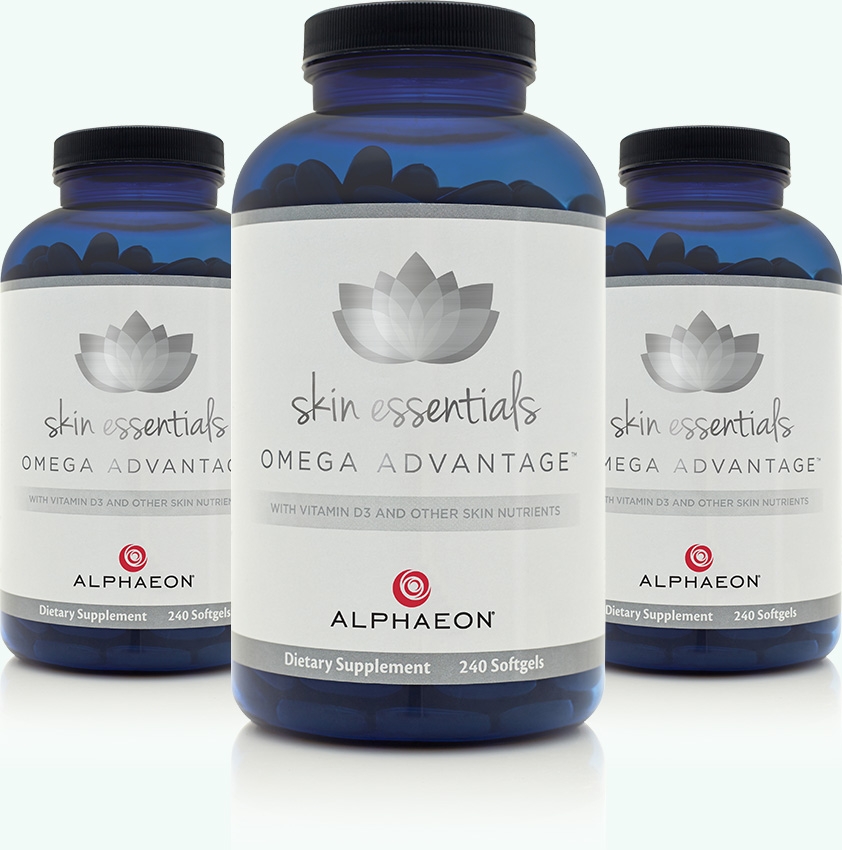 What was your New Year's resolution? Did you vow to lead a healthier life by consuming healthier food, working out more, or starting a better anti-aging routine? Did you question rather or not you were taking the appropriate supplements/nutraceuticals? Trying to understand what supplements are best for you and your needs can be a challenge. Are you currently taking an omega-3 supplement? Is your omega-3 supplement an EE omega-3 or a triglyceride form of omega? Trying to understand what supplements are best for you and your needs can be a challenge. Most of us focus on anti-aging only from the outside. We can revert aging and even put ourselves ahead with skincare, treatments and procedures however aging will march on at the same pace if we don't improve our body's balance on the inside. Most of us have an imbalance in our bodies between our omega-3 and omega-6 levels, causing inflammation in our body. This imbalance is due to quick easy processed food that we have all been guilty of consuming at some point, no matter our health consciousness, which greatly increases our omega-6 levels.  This inflammation can cause accelerated  aging along with other health risks. By supplementing our omega-3 intake with a triglyceride form of omega, we can lessen inflammation. TRIGLYCERIDE forms of omega-3s are not found foreign to the body and are readily absorbed, when digested, in the intestines. Triglyceride fatty acids have been eaten safely, and for great benefit, for an estimated 600 million years. Humans must consume fish oil in the same form as fish to receive maximum benefits. Most over-the-counter omegas do not provide enough EPA/DHA due to the use of ethyl-alcohol in their purifying process which creates an Ethyl Ester form (EE). Once taken, the alcohol must be processed through your liver thus causing little of the Omega-3s (about 1/3) to be absorbed in the body. Ethyl Esters have been in the food chain 20 years. There are no ethyl ester fish in nature.
Here at CaloSpa we understand anti-aging and the importance of nutraceuticals. We wanted to be able to offer the best anti-aging protocols available. Check out our product offerings at our Louisville and Lexington based medispa. This physician directed supplement can help you focus on health and slowing down the aging process from the inside out.  Text SKINESSENTIALS TO 74121 to learn more.
If you're interested in learning more about our skincare products and treatments contact CaloSpa online or by phone at (502) 814-3000.
Karen Stickrod, CaloSpa Aesthetician, Health Coach